Looking through some lifestyle blogs the other day, I saw some posts to do with fashion, which is something that never really grabs my attention, as I think each person is so unique they should dress to their own style, in whatever makes them feel comfortable, or attractive, or happy. But that triggered a thought. What if interior design styles were personified? What would you find in their wardrobes? What would be their favourite outfit? In this series of posts, I'll be giving life to the main interior design briefs! Let's begin with a style that has come back to hit the world by storm: The Hamptons interior design.
Ms Hamptons would dress with understated elegance. Natural linens paired with fresh white for a comfortable and timeless look; a splash of duck egg colour for softness; plain white low heels; a lace-look clutch bag for that touch of femininity; and to top it all off, sophisticated pearls tying it all to the coastal origins of the style. Check out the result below.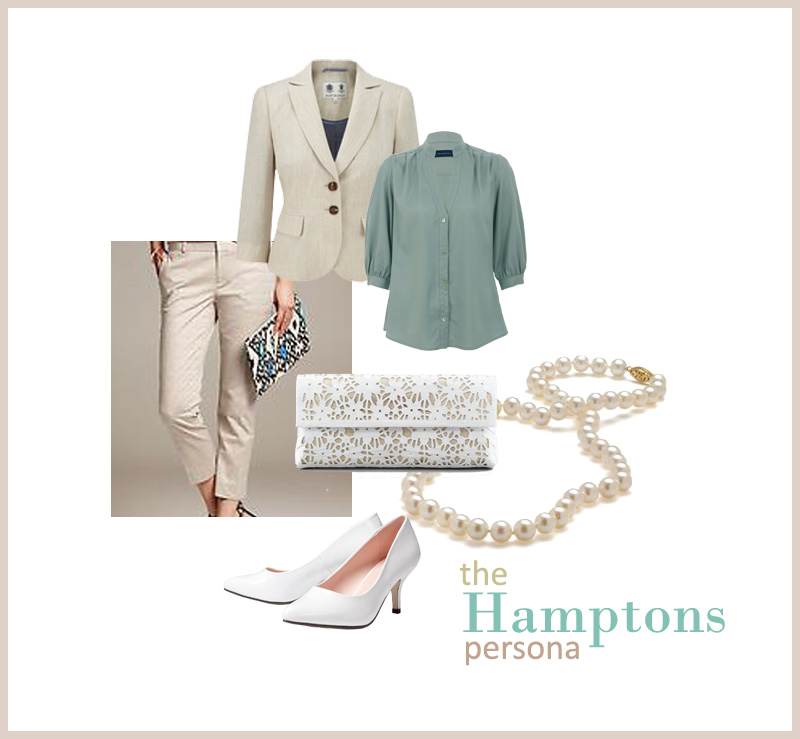 Feel free to reply to this post: do you agree with the selections? Or do you envision the persona differently? What would you change? As much as there are pre-defined specifics to each interior design style, your home should always reflect your personality and character… making each project unique!