Interior Design Services
One-Off Consulting
Do you enjoy bringing out the inner decorator in you but can't decide on the best layout for your furniture? Or what kind of flooring suits your home best? Don't know what to do with that blank wall? This is the service for you! On-the-spot ideas and advice.
Up to 2 hours – $250
E-Design / E-Decorating
The latest trend in interior design, this is the most affordable answer for those who have no idea what pieces to choose for their home! E-design is conducted via e-mail and provides you with selections for furniture, lighting, artwork, rugs, linen or a combination as required. It pays to trust the professionals…. in the unlikely scenario where you're not entirely convinced by a selection, 1 revision is included.
Package includes:
Style Guide, Product Spec Sheet and Furniture Placement*
Minor Rooms** – $195ea
Main Rooms   – $295ea
Discount applies to 3 or more rooms
Site visits can be requested, $95 hourly fee applies.
*Does not include fittings or plumbing selections.
**Entry, Hall, Bathroom, Kitchen, Alfresco, Office.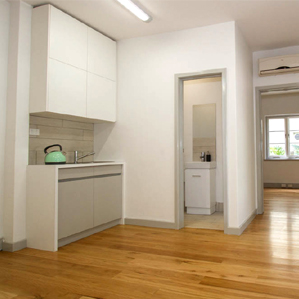 Renovations
Do you want a new home without leaving home? Can you see the potential of your current property? Don't start fresh… freshen up!
Design services, selections and sourcing of trades for quotes* – On Application

At this point in time, project management can only be offered when renovations are done through Select Solutions. Otherwise, co-ordination and overseeing of trades will be the responsibility of the client.
*Cabinetry for Kitchen/Bathroom/Laundry/Home Office through Select Solutions
Let's have a chat!
What others have to say…
"I see in you something special that I have only ever seen in a very few people. That is the pure love for what you do."
"Alana, thank you so much for everything you have done, and you have well and truly gone above and beyond what I could have hoped for in a designer. We are very happy with everything and you have done an excellent job in suiting my tastes and that of the rest of the house, and keeping things within cost. It has all been very much appreciated and I have mentioned my positive experience to many friends who are waiting to see the changes. Thanks again"
"Alana did a fantastic job of refurbishing our office. She was a pleasure to work with and handled the renovations professionally, within budget and time restraints. The office has a clean modern feel now and is much more functional. We have had numerous compliments from clients and already have our next project underway with Alana. We would strongly recommend her."
"Alana worked closely with us to deliver a high-quality and original project. I was extremely impressed that she was able to transform every aspect of our 70s home into a modern master piece. After quickly grasping the look we were after, she quickly compiled a complete design proposal. Alana was so easy to deal with, reasonable prices, understanding and extremely talented. We are so happy with every detail of the finished product, her eye for design and detail is amazing. Thank you!"