You know that old stepladder that's been sitting in your shed for so long you forgot all about it? What about your rusty but trusty sitting stool? Think you should do a massive clean-out and send it all to the tip? Think again!
Meet the Industrial Style – it's all the hype in interior design!
It's all about bringing back those old worn pieces you didn't remember you had, and letting them shine in their own right! Yesterday's trash is today's treasure… so make the most of it!
Metals, recycled timber, exposed brick, comfy worn chairs and items being used in unexpected ways – all combine to make this style one that's full of character and charm!
Why not embrace this style today? With so many garage sales happening all around, your next feature piece could be just around the corner… literally!
Presentation is everything.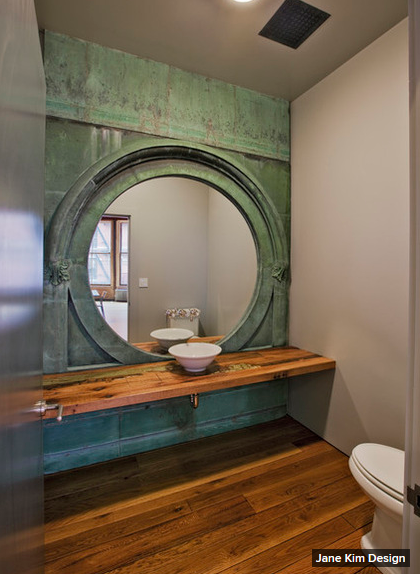 Image credit
An amazing find from an architectural salvage store made this bathroom impossible to forget! Such an imposing feature can only ever be combined with understated clean lines… you don't want different elements fighting for attention! Let it shine.
Image Credit
The timeless captain's mirror teamed with the oh-so-in-vogue hexagon tiles and solid timber vanity is a winning combo for those who appreciate the industrial look but want a softness added to it.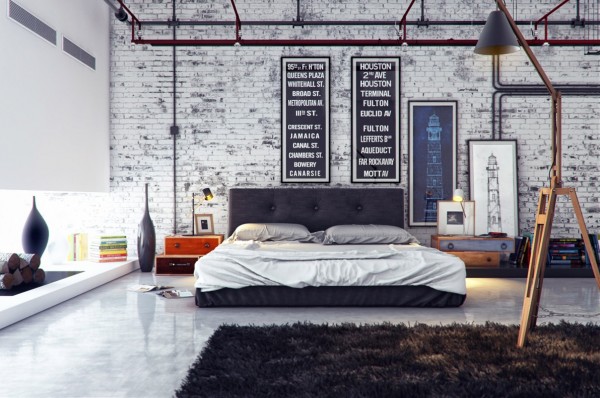 Image Credit
What's an industrial scheme without quirky storage? Let your creative juices flow!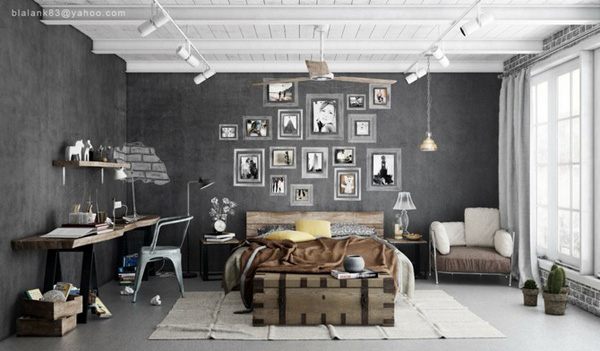 Image Credit
Industrial-meets-cabin, this bedroom is both cozy and cool.