Think Outside The Blog
Alana O Interiors Interior Design Blog for Innovative Quirky Ideas!
Image Credit: Donald Uhrbrock/Time & Life Pictures/Getty Images
Subway Tiles:
| Simple | Timeless |
When these plain and petite white ceramic tiles made an appearance as the main finish to New York City's subway system in 1904, no one could have predicted they would take the world by storm and would continue to be a favourite 110 years later! If that's not timeless design, I don't know what is.
Widely popular in kitchens and bathrooms, this design icon also allows for all kinds of applications not limited to these areas… and they will be worth it in each and every one.
Their appeal is due mostly to its versatility – they can make an area look anything from quirky to industrial to elegant. And that's not an easy feat for one material alone! But the gorgeous Subway tile rises to the challenge – and wins, every time.
We can achieve a myriad of different looks simply by experimenting with their sizes, laying pattern, grout colour, tile colour, tile texture, bevel and tile edging. With so much variation, imagination is the limit!
Having said that, there is something about the original 150×70 white gloss that demands attention and claims the #1 spot in interior design worldwide…. after all, who can resist its original charm?
Let's have a look at some different, but equally gorgeous, applications below:
Image Credit
The 100 x 300 format helps elongate small areas compared to the original size. The vintage feel of this bathroom with the lovely round mirror, Tolix stool and wall-hung basin is simply stunning!
|||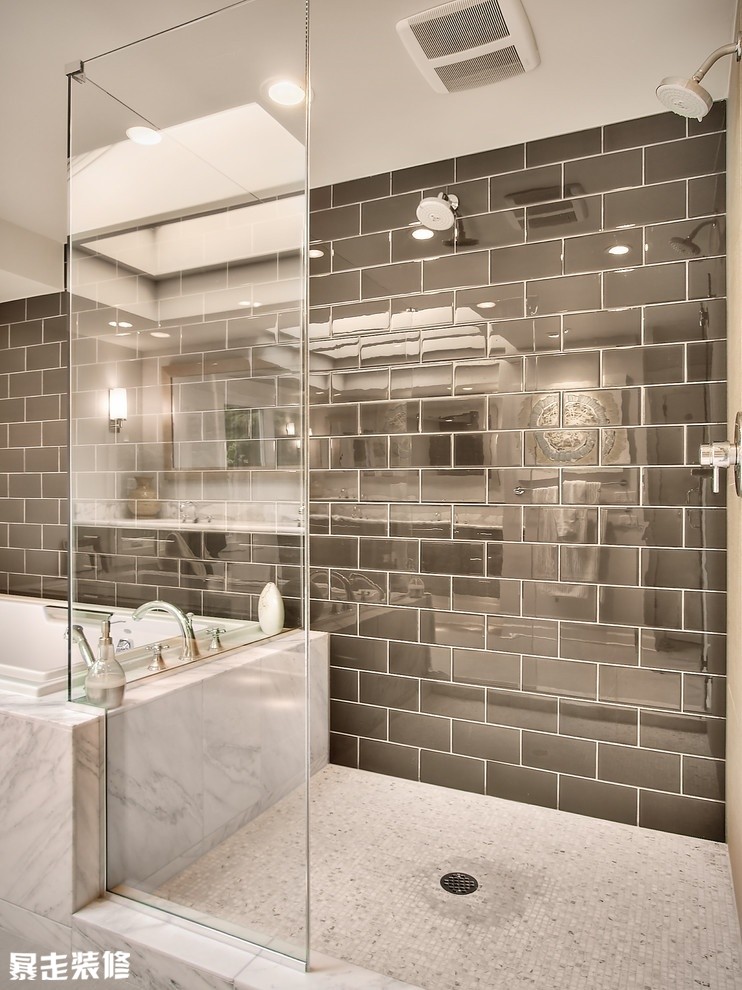 Image Credit
Adding depth and glamour with a dark gloss subway – a completely different result.
|||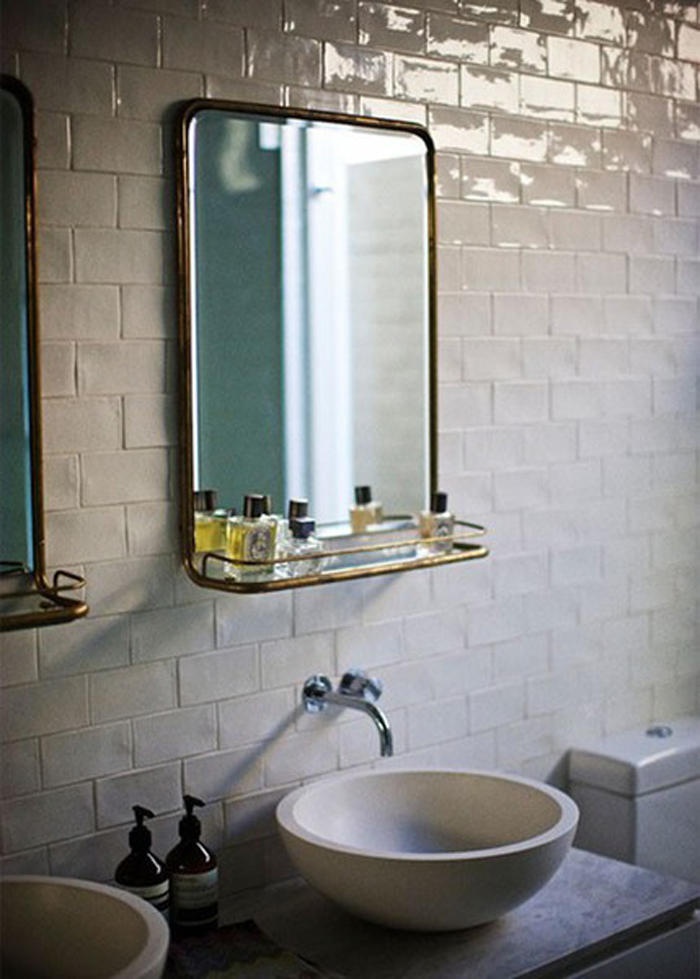 Image Credit
A rough finish I particularly like for commercial premises… thinking industrial/contemporary bar in the city.
|||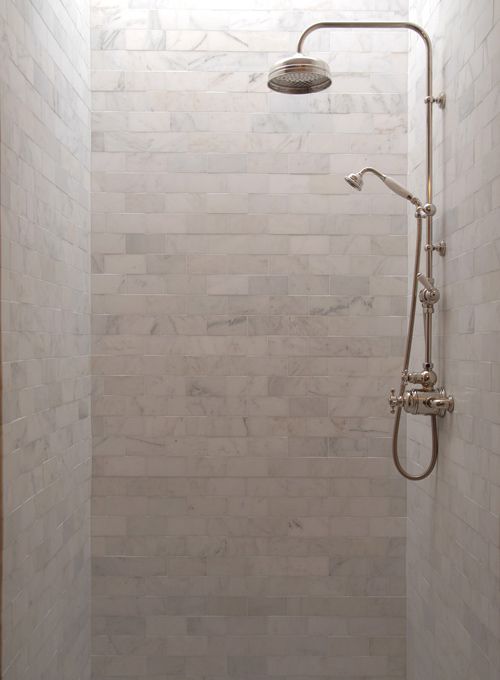 Image Credit
Taking it one step further with the marble look
|||
Image Credit
Subways make great skirting tiles! Featured here alongside amazing hexagon tiles and the iconic Captain's mirror.
|||