Upcycling
| Charming | Unique | Creative |

With the Industrial, Retro and Vintage styles comes a revival of a term in interior design: upcycling.
Never heard of it? It's well worth looking up!
For a man's trash is another man's treasure…
How many things do we throw out every day without thinking of what we could turn them into? As a society we tend to replace everything with new. Buy, buy, buy.
Yet the most unique, creative and charming pieces can't be bought. They can only be transformed.
Check out these amazing ideas below for upcycling books and get started on your next project!
Image Credit
LOVE this bedside. Simple but oh-so-effective.
|||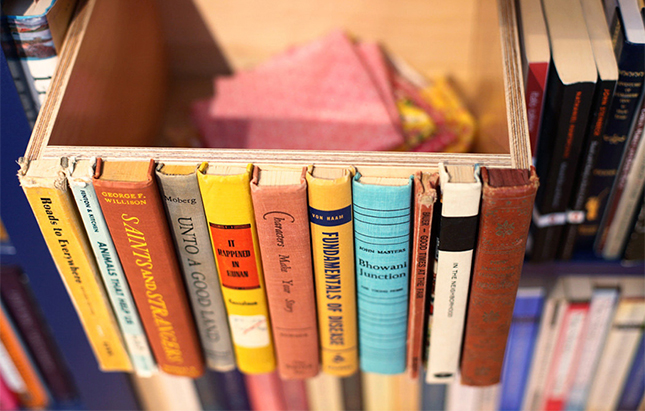 Image Credit
Hidden storage… so clever.
|||
Image Credit
For the perfectly creative vintage wedding decor.
|||
Image Credit
What better bedside lamp for those cosy nights with a book?
|||
Image Credit
Yes, you'll find this idea used in the Ikea postcards… but we must admit it's a good one!
|||
Image Credit
Forget the mirrored jewelry boxes… they are so yesterday! Bring back the charm.
|||